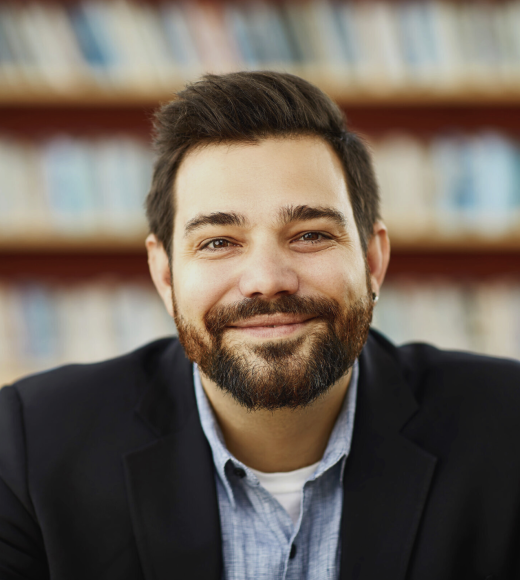 Bio
Benjamin D. Weber is an interdisciplinary scholar of African American History, Critical Carceral Studies, and Black Social and Political Thought. He has been recognized for his research and teaching, including being named the National Council for the Social Studies (NCSS) Outstanding Teacher of the Year for the United States, receiving an Omni Gold Award for the Calderwood Series he hosts on PBS Learning Media, and codirecting Louisiana's contribution to the States of Incarceration national public history project. His first book, a history of race, incarceration, and empire, is forthcoming from The New Press.
Benjamin Weber's research, writing, and public engagement work has been supported by the Andrew W. Mellon Foundation, American Council of Learned Societies (ACLS), Council on Library and Information Resources (CLIR), Watson Institute for International and Public Affairs, Charles Warren Center for American History, Marcus Garvey Memorial Foundation, and the W.E.B. DuBois Institute and Hutchins Center for African & African American Research. 
Beyond academia, Benjamin has worked as a Senior Associate for the Vera Institute of Justice in New Orleans on initiatives to end money bail, as a Policy Associate at Alternate ROOTS, a grassroots art-activism organization in the South, and as a public High School Teacher in Los Angeles.
Research & Teaching Interests
African American History; African Diaspora Studies; Black Social and Political Thought; Critical Carceral Studies; Policing and Prisons; Social Movements; Black Radical Tradition; Black Internationalism; Global Black Power; Abolitionism; Racial Capitalism; Black Geographies; Colonialism and Decolonization; Community Archives; Law and Society; Critical Theory; Film & Digital Media.
 
Select Publications
American Purgatory: Prison Imperialism and the Rise of Mass Incarceration, The New Press (forthcoming) 
Open Letters from Prison: Mobilizing Communities of Collective Care (with Pam Fadem and Rachel Klein), Radical History Review, (2023)
Rethinking Human Rights through the Imprisoned Black Radical Tradition, Journal of African American History (2021)
Undoing Time: A Counter-Archive of Imprisonment [review], Journal of American History (2020)
The Strange Career of the Convict Clause: US Prison Imperialism in the Panamá Canal Zone, International Labor and Working-Class History (2019)
Fearing the Flood: Prison Revolt and Counterinsurgency in the US-Occupied Philippines, International Review of Social History (2018)
From Bondage to Bail Bonds: Putting a Price on Freedom in New Orleans (with Flozell Daniels and Jon Wool), New Orleans Tricentennial Prosperity Index (2018)
Fugitive Justice: The Possible Futures of Prison Records from US Colonial Rule in the Philippines, Archive Journal (2017)
Teaching Histories of Race and Incarceration in the Prison Capital of the World, American Federation of Teachers Journal (2016)
Digital Media & Film
Mapping the Global Dimensions of the US Carceral State (in progress)
Sentenced to Slavery, Stuck in Jim Crow? (Louisiana codirector), States of Incarceration: A National Dialogue of Local Histories, national public history project and traveling exhibit (2017-present)
The Calderwood US History Series (host), WGBH Boston and PBS Learning Media, interactive video lessons (2016-present)
Visions of Justice for New Orleans (director), Vera Institute of Justice, short film (2018)
Stories from Prison Honoring Loved Ones (director), ArcGIS Online, interactive map (2016)
Primary Sources of the Civil Rights Movement (featured guest), Center on Congress and Teaching with Primary Sources, mobile application (2014)

Education & Degrees
PhD in History, Harvard University
MA in History, Harvard University
MAT in Social Studies Education, Brown University
BA with Highest Honors in History, Oberlin College
American Purgatory Book: Order Online