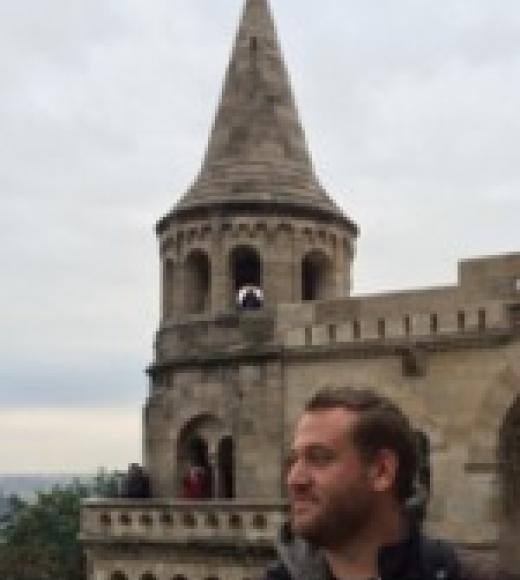 Position Title

Alumni - D.E. in African Studies
Bio
Christian Doll is a Postdoctoral Teaching Scholar in the Department of Sociology and Anthropology at North Carolina State University, where he teaches courses on Cultural Anthropology, the Anthropology of Africa, and Political Anthropology. He received his PhD in Anthropology, with a Designated Emphasis in African American and African Studies, from UC Davis in 2019. His book manuscript, based on his dissertation research, The Post-State State: Futurity, Sovereignty, and Urban Life in Independent South Sudan, is an ethnographic engagement based on research carried out in the years following South Sudan's independence in 2011. Focusing on dynamics within Juba, it explores the ways people have built and sustained their notions of statehood and their expectations for the future in the face of ongoing conflict and perpetual turmoil. Looking at South Sudan's "post-state" state making offers an understanding of the politics and futures that emerge and proliferate in a world where the state has hallowed out yet the dream of the state still permeates political action and everyday existence. 
Christian is currently engages in two collaborative research projects. One is focused on locally-run money-transfer network that spans northern and eastern Africa that is run and used by war-affected and displaced South Sudanese. The project uses the money transfer network to understand the ongoing creation of community and the forging of generative alternative infrastructures throughout urban Africa. His other ongoing research project extends a collaboration with a Ugandan artist and art-therapist. It explore the artist's visual representations of contemporary South Sudan and northern Uganda and his art therapy initiatives among youth impacted by the Lord's Resistance Army conflict in Uganda. This collaboration will result in several online and in-person multimedia displays that experiment in visual representations of ethnographic insights. 
Christian's work has appeared in the Journal of East African Studies and, in collaboration with the Mellon "Reimagining Indian Ocean Worlds" Initiative at UC Davis, in the edited volume Reimagining Indian Ocean Worlds, forthcoming from Routledge. 
PhD, (2019) Anthropology, DE in African American and African Studies, UC Davis
MA, (2007) Social Sciences, University of Chicago
BA, (2006) Sociology, University of Chicago